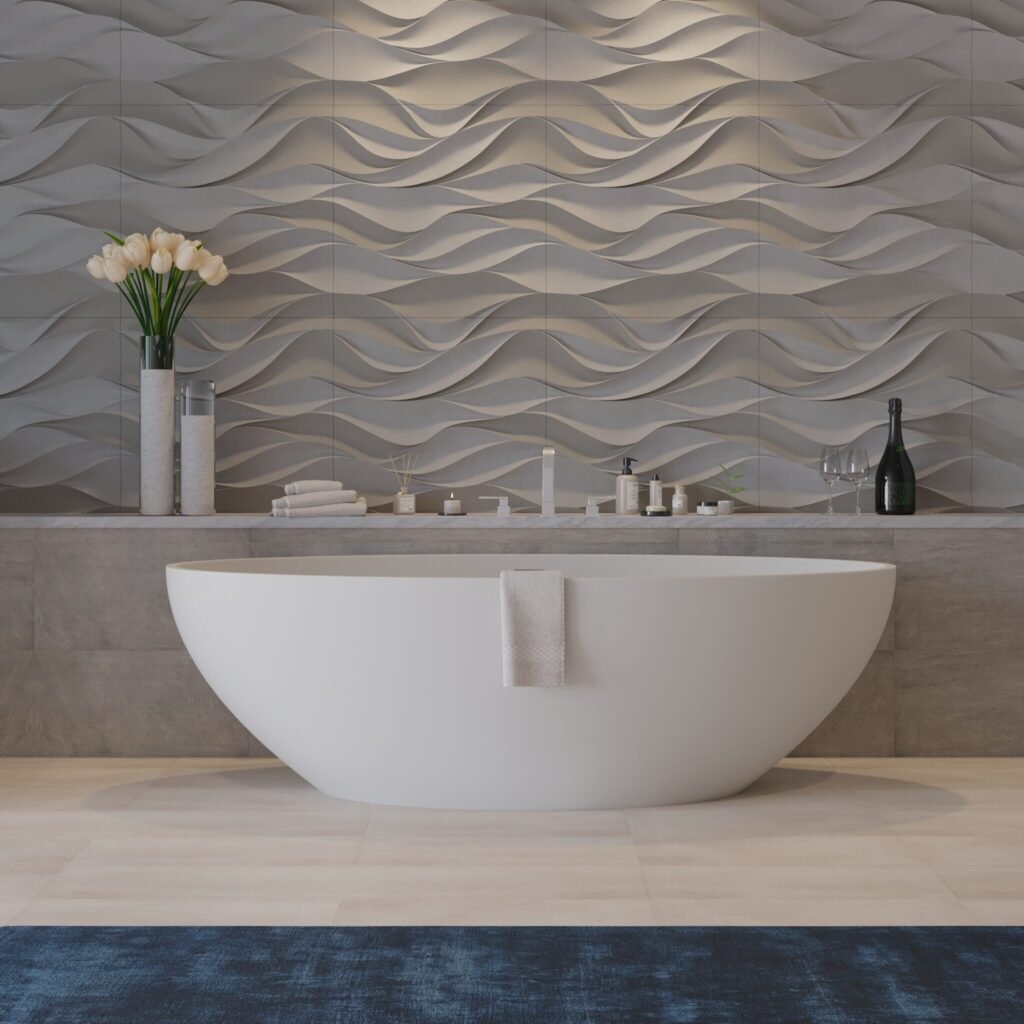 Top 5 Reasons to Choose Solid Surface Freestanding Tubs
One if not /of the most important fixture/ parts of a bathroom is the bathtub- both because of its functionality and the overall aesthetic value that it can add to the/a space. If you're looking into a bathroom remodel, then there are a number of reasons why opting for a solid surface freestanding tub is a great idea for efficiency, style, and even hygiene. Read on to find out more about why so many people are choosing to invest in solid surface freestanding bathtubs for their bathroom remodels.
What Does a Solid Surface Tub Entail?
The solid surface materials that this type of bathtub is made from consist of a mix of minerals and resin which produce a strong and smooth finish. The mixture is a non-porous one and can be shaped into many different sizes and forms. Many people opt for this type of bathtub surface because of the number of benefits it can bring to a bathroom. These benefits include but are not limited to:
Hygienic Purposes
With its tough and nonporous surface, solid surface freestanding tubs are much more resistant to things like mold, staining, and general decay. The smooth finish is also a natural antibacterial surface and is much more sustainable than many of the other options out there.
Space Efficiency
In contrast to acrylic tubs which are made from two sheets in order to get the proper shaping, solid surface tubs are molded to the actual shape, making them much more spacious inside with the given outer space measurements. This helps preserve space efficiency meaning you can have a larger bathing area/ inner reservoir with the same outer space measurements.
Simple Cleaning Methods
No longer will you need to use abrasive or ammonia-based cleaning products for your bathtub. With a solid surface tub, cleaning is as simple as using warm water and a cloth, along with the occasional usage of mild cleaning solutions.
Easy Scratch Repair
If you're solid surface freestanding tub has gotten a scratch in it, the repair is easily done and can even be a small DIY project. To fix it, just grab the sandpaper sponge provided in the maintenance kit/ some coarse sandpaper/ to buff over the scratch, clean the surface with a cloth, and apply some polishing compound to the surface afterward.
Smooth Finish
Not only is the beautiful smooth finish of your freestanding tub aesthetically pleasing, but it's also functional. This type of finish will help retain the heat of your bathwater and provide a much more relaxing feel while you're soaking.
PSCBath
If you're looking for some exceptional bathroom products for your next bathroom remodel, check out all of the amazing selections we offer/ have to offer at PSCBath. We have been a top provider of luxury bathroom fixtures for over 25 years and have a wide range of amazing pieces to choose from. Check out our catalog today and let us help you achieve your dream bathroom!