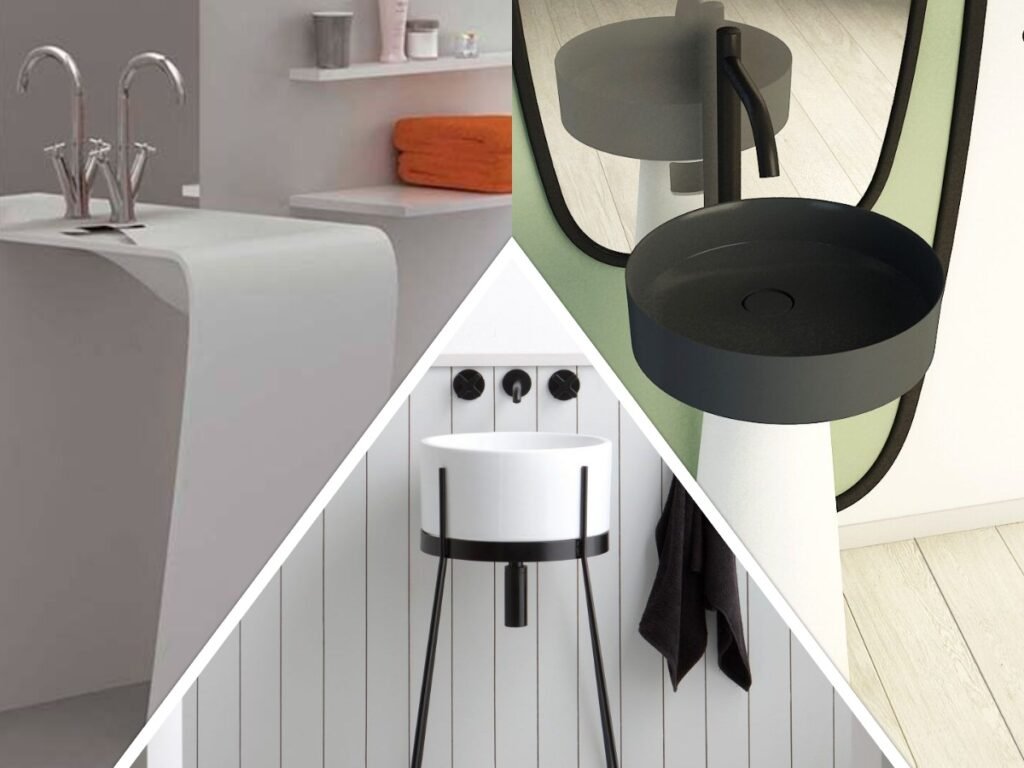 Design Elements that Go Well with Decorative Pedestal Sinks
If you're in the process of renovating your bathroom and have decided to opt for a pedestal sink, there are so many exciting design elements to choose from for you to showcase your bathroom aesthetic.
A decorative pedestal sink offers both an aesthetic boost to your bathroom as well as provides space efficiency with its sleek smaller design. Check out these decorating ideas for getting the most out of your space and ensuring your gorgeous pedestal sink is paired with the best features possible.
Floating shelves are great for storage above or on the side of your new pedestal sink. Floating shelves can take the place of a vanity and act as either functional storage for linens or decorative storage for candles and other fun knick-knacks.
Decorative mirrors are another amazing way to really enhance the aesthetic appeal of your decorative pedestal sink. Finding a mirror with intricate framing or some other unique design feature will really help bring out the character of your sink and mirror combination, often the features that are the first introduction to your bathroom space.
Matching metal accessories such as towel bars and toothbrush holders to the shape or color of your pedestal sink fixture helps keep everything fluid and will also help draw attention to these beautiful additional embellishments.
Floor storage is something that many homeowners would like to add to their bathrooms. Luckily with a pedestal sink, you have the option of choosing your own floor storage because the sleek pedestal sink provides some extra room for things like decorative baskets or a sleek and beautiful drawer set.
Decorative accenting with textiles is an amazing way to bring some texture and uniqueness to your space and really help enhance the character and charm of your pedestal sink. Hand towels, plants, and rugs are all great bathroom additions, with neutral colors bringing forth a more understated and subtle tone.
Lighting is another way to be creative and enhance your bathroom space. Whether you invest in some vanity lighting around the mirror, some decorative wall sconces, or even soft-toned overhead color lights, there are tons of ways that your lighting can add ambiance and character to your bathroom.
Contact us for more about decorative pedestal sinks today!
If you're interested in adding a decorative pedestal sink to your bathroom for some extra character and flair, check out all of the amazing products we have to offer at PSCBath.
With over 25 years of experience in the luxury plumbing, our expert team is always on the lookout for more amazing products to offer our clients.
Check out our selection and add some character to your bathroom by contacting us online today or emailing info@pscbath.com.